CDIbase
Open source CDI management software for language acquisition research.
CDIbase can help your lab
Originally released in 2012, this free open source communicative development inventory (CDI) data manager,
stores CDIs across many studies, languages, and CDI types
allows authorized lab members to search and filter lab data
provides Excel-compatible exports and SQL databases
sends and collects CDIs from parents by email
imports old CDIs into the database
Facilitating scientific research for great good.
is easy to setup
$ git clone git@github.com:Samnsparky/cdibase.git
$ pip install -r requirements.txt
$ cd db
$ sqlite3 daxlab.db < create_local_db.sql
$ sqlite3 daxlab.db < create_test_user.sql
$ cd ..
$ wget http://cdibase.org/default_flask_config.cfg -O flask_config.cfg
$ mkdir uploads
$ python runserver.py
This will have created a test user with the email test@example.com. Simply navigate to the local running server and reset that user's credentials using the forgotten password feature. Obviously this should be modified before going into production but the default configuration options will print the temporary password to the terminal. After logging in, navigate to the formats tab to create CDIs. See our example CDI format, presentation format, and percentile table.
Be sure to comply with all policies from your institution and the related regulations. Need more help getting started? What questions should you ask your IT department? Data migration? Suggested practice / secure sustainable environment? Privacy / encryption? Cloud services? Checkout the technical docs.
is easy to learn
We like human-friendly software and we also have
tutorials
!
from people who care
Sam Pottinger continues to be the active maintainer / project lead.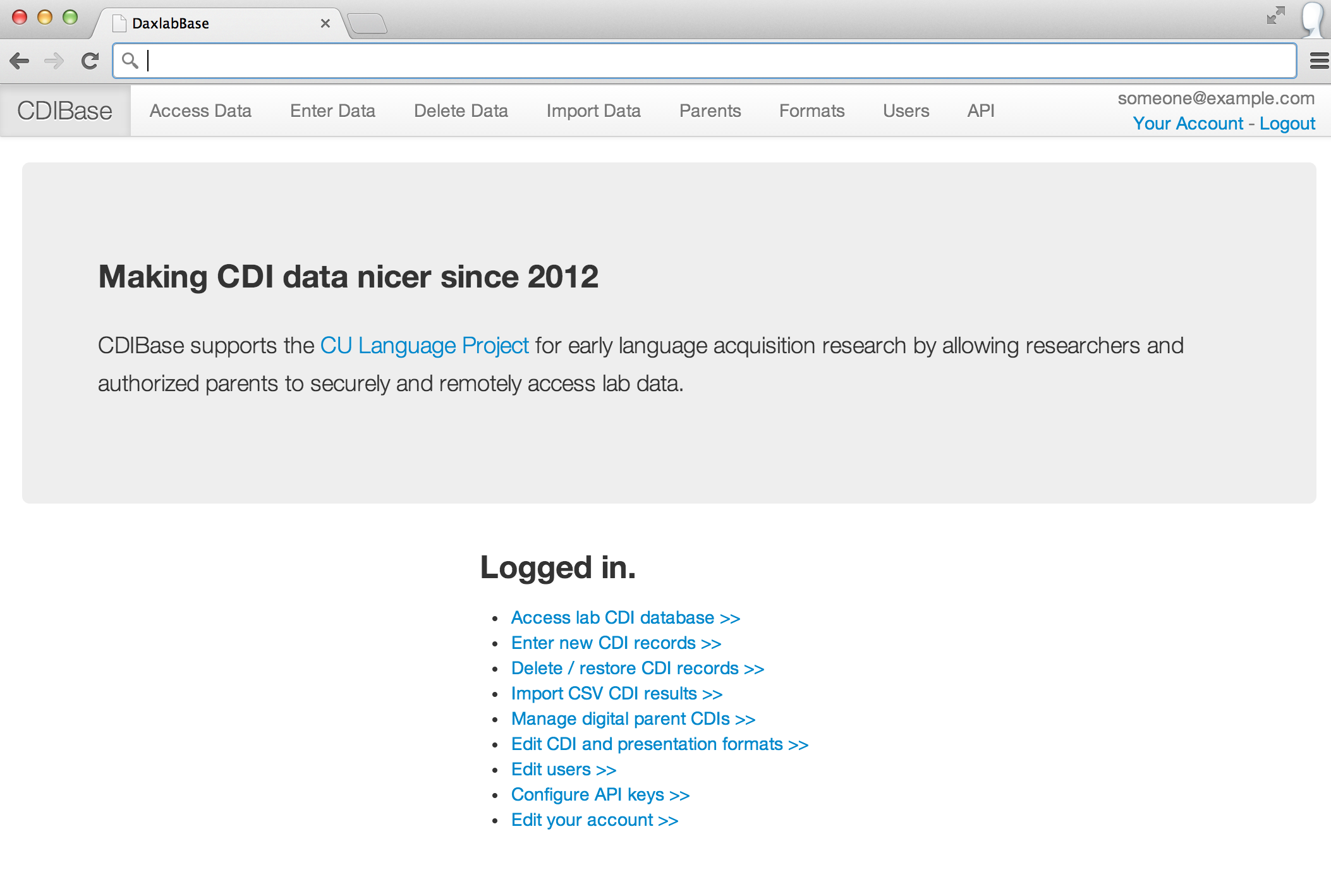 Website / documentation licensed under a Creative Commons Attribution-NonCommercial-ShareAlike 4.0 International License.